Download the iVoox app
Listen anytime and anywhere with our apps for Android, iOS and Windows Phone.
¡Instala la App directamente en tu dispositivo Android!
Receive an email with the link to download de app in your mobile.
* We will not store your email neither make available to third parties.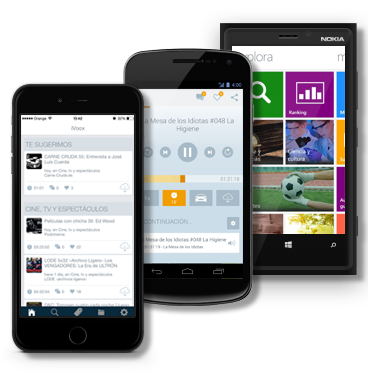 Alejandro Trenado Jiménez
The radio evolution Great application. It works fluently. It offers both streaming and download. And it has a large catalog.

Rafa A. J.
For me the best of allBeing for free, it is amazing how much culture that you can find in all their libraries. Whether podcast, music, radio and audio books.