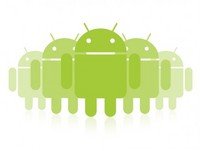 Subcategory: Internet and technology
Creation date: 11/03/2012
Description: Grupo para todos los podcast que traten este sistema Operati... vo. More
How the groups works:
Propose audios that you think that are interesting from the audio tab. These will be added to the list Proposed Audios of the group.
Listen to proposed audios by other users from Proposed Audios tab and vote the ones you like. You have 3 votes per day and per group. los que más te gusten
The most voted audio of each day will become part of the group, being visible in the Top Rated Audios.
---
Podcast:
Biografías
Audio-docu del Discovery Channel, presentado por Adam y Jamie, de Mythbusters, que destaca cómo Steve Jobs masificó el computador personal y su influencia en
la organización de información, en la música y la televisión. Entrevistas con sus amigos, y con expertos y artistas.
Genre: Documentaries and TV
Channel: Biografías y Documentales
...
See more
---