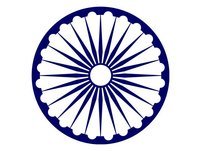 Subcategory: Faith, Philosophy and Spirituality
Creation date: 23/03/2013
Description: Espacio de fomento y difusión de la enseñanza del Buda. ... El Budismo esta altamente desarrollada desde hace siglos. Más que una religión es una filosofía de vida, que brinda esperanza y correcta compresión de las realidades de la existencia. \"Causare que todos los seres vivos Alcancen la misma iluminación Que he alcanzado". (Buda) ¡Disfruta del grupo y compártelo con tus amigos! More
How the groups works:
Propose audios that you think that are interesting from the audio tab. These will be added to the list Proposed Audios of the group.
Listen to proposed audios by other users from Proposed Audios tab and vote the ones you like. You have 3 votes per day and per group. los que más te gusten
The most voted audio of each day will become part of the group, being visible in the Top Rated Audios.
---