Group Corrupción y putrefacción en el entorno laboral.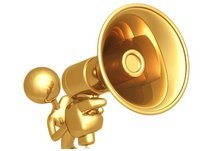 Subcategory: Business and industry
Creation date: 17/02/2012
Description: Aquí se apuesta por la necesidad de un efectivo Sistema de ... Lucha Contra la Corrupción como una manera de reducir este grave problema. Realizar campañas y acciones de difusión de casos emblemáticos para generar opinión pública así como también propuestas de políticas públicas sobre este tema. More
There are no audios in this list
How the groups work
You can propose audios from the audio tab or from Propose audio button in the right column. These will be added to the group's list of proposed audios.
Listen to proposed audios by other users from Proposed Audios tab and vote the ones you like. You have 3 votes per day and per group.
The most voted audio of each day will become part of the group, being visible in the Top Rated Audios strong> tab.