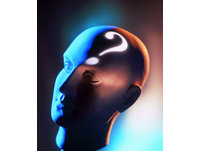 Subcategory: Faith, Philosophy and Spirituality
Creation date: 14/04/2013
Description: Vimos que no había ningún grupo sobre filosofía así que ... decidimos abrirlo. El Grupo trata sobre filosofía de toda índole, tanto la científica como la de andar por casa, desde los que describen el pensamiento filosófico de un pensador, como los que discuten o debaten temas filosoficos ¿Qué es la vida si no filosofía? More
There are no audios in this list
How the groups work
You can propose audios from the audio tab or from Propose audio button in the right column. These will be added to the group's list of proposed audios.
Listen to proposed audios by other users from Proposed Audios tab and vote the ones you like. You have 3 votes per day and per group.
The most voted audio of each day will become part of the group, being visible in the Top Rated Audios strong> tab.