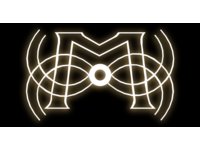 Subcategory: Mystery and other realities
Creation date: 05/03/2013
Description: Programas relacionados con el mundo de lo Insolito.Este grup... o parte del grupo en Facebook con el mismo nombre en donde muchos compañeros del misterio comparten sus programas.Esperamos que sean de vuestro agrado.Un saludo a todos y disfruten del MISTERIO con mayúsculas, siempre con el fin de aprender y conocer este fantastico mundo, en contra de lo que muchos prentenden, que es crear miedos. Si estas interesado en participar con tu podcast en nuestra emisión de los sabados envianos un mail con tu podcast o danos la dirección en donde se encuentra y lo descargamos para difundirlo en la emisora online de MCM.Un saludo compañeros.Un pequeño detalle, el hecho de que participen en nuestra humilde radiOnline no significa que tengan que seguir con nosotros ni que solo lo emitamos nosotros, para nada.Tomenlo como un medio mas de difusión de su podcast,solo eso.Para más consultas y dudas, pueden dirigirse al mail info@hemerotecadelmisterio.com. Gracias. More
How the groups works:
Propose audios that you think that are interesting from the audio tab. These will be added to the list Proposed Audios of the group.
Listen to proposed audios by other users from Proposed Audios tab and vote the ones you like. You have 3 votes per day and per group. los que más te gusten
The most voted audio of each day will become part of the group, being visible in the Top Rated Audios.
---
---